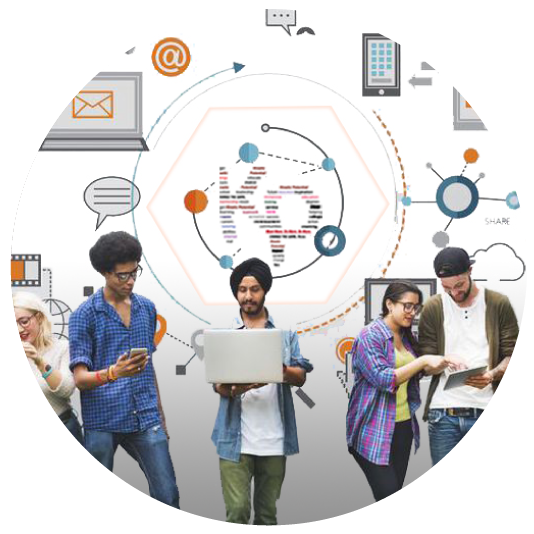 For those seeking employment, the platform provides a robust set of career pathways that integrates training providers, supportive services and open job opportunities to enable career development. For educators and service providers seeking to reach citizens in their local community, the platform serves as a resource center connecting eligible participants to available programs and services. For employers, the platform provides the ability to connect with local consumers and a diverse talent pool aligned with each organization's specific workforce requirements. Ultimately, the platform allows stakeholders focused on youth, workforce and community development to collaborate in a more efficient and effective manner. Click on any of the following links to learn more about Digital Network Group's Community Stakeholder Model or Talent Supply Chain solutions.

The resources found on the KP Commerce site provide a robust and continuously growing repository of the resources available in the communities we support and throughout the country. Each resource is associated with an organization, the eligibility criteria, application process, timeline and costs are all provided to end users. The algorithms that process data match these resources with an individual's identified need or target career occupation.
One of the most popular features of KP Commerce are the real-life products that end users can "purchase" using any major credit card or their KP Joules—the online virtual currency users earn for participating in events, development activities or reaching key milestones. KP Joules can be exchanged for electronics, apparel, gift cards, movie tickets and other items of interest. The products in the online store continue to grow and soon you'll be able to utilize KP Joules to pay your monthly phone service or utility bills. Stay tuned!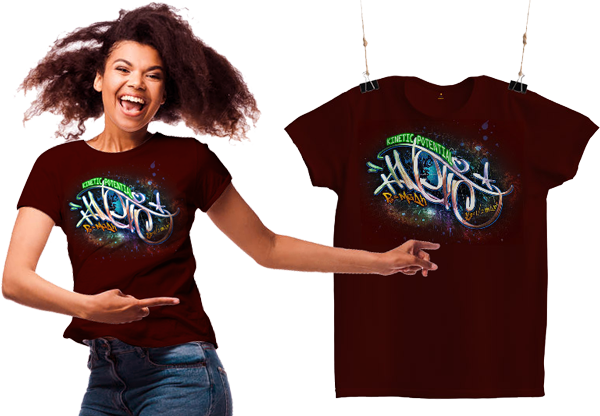 Community Partners are the fabric of any community—they provide resources, products, services, employment and events that are consumed by the KP Community. Organizational profiles of community partners are provided to facilitate the identification and utilization of existing community assets which reduces waste and redundancy. KP Commerce uses artificial intelligence and machine learning to provide users with a menu of resources curated to their specific needs, career objectives or interests.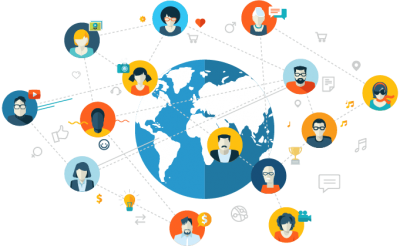 The Kinetic Potential (KP) Network is an employment network comprised of organizations from the government, academic, faith-based, nonprofit and corporate sectors, who share their knowledge and resources to develop human capital for the 21st century workforce. The shared mission of this employment network is to improve the efficiency and effectiveness of workforce development by adopting a common framework for the implementation, governance and tracking of development services.
The Kinetic Potential Network is comprised of organizations from the government, academic, faith-based, nonprofit and corporate sectors that work collectively to improve the conditions in local communities throughout the United States. The impact of our collective effort provides empirical evidence that our sum is greater than our individual contributions.










Frequently Asked Questions
What is the KP Commerce?
KP Commerce is an online marketplace for the exchange of products, services and resources in communities throughout the United States. The platform has its own virtual economy where the exchange of "KP Joules", a digital currency, facilitates trade, integrates community stakeholders and motivates citizen engagement.
Who is this platform designed for?
The platform is exclusively for members of the KP Community engaged in youth, workforce and community development. Individuals are granted access to KP Commerce when utilizing a product or service offered by Kinetic Potential.
What is the KP Community?
The KP Community refers to the individuals, both past and present, that receive or deliver Kinetic Potential's products and services. Individuals are granted access to the KP Commerce Platform through a formal partnership between KP and a KP Network Partner—an individual's "sponsor".
What is the KP Network?
The Kinetic Potential (KP) Network is a membership network comprised of organizations from the government, academic, faith-based, nonprofit and corporate sectors, who share their knowledge and resources to develop human capital for the 21st century workforce. As an employment network, our shared mission is to improve the efficiency and effectiveness of existing youth, workforce and community development efforts by adopting a Talent Supply Chain Framework as our collaboration model. This standardization and integration of
"Community Stakeholders"
into a
"Talent Supply Chain"
maximizes capital and improves the ability to scale solutions for at-risk and underserved populations.
What are KP Joules?
A "KP Joule" is the digital currency used to facilitate the exchange of resources, services and products on the KP Commerce Platform. The term "Joule" comes from the work of English physicist James Prescott Joule, who is credited with defining a unit of work as the product of an applied force by the resulting displacement. For our purposes, the applied force is measured by the ability to execute tasks of differing complexity and displacement is measured by the time spent applying this ability to the associated task. All members of the KP Community are provided with a virtual pay rate that reflects their current capability or work-utility per hour. KP Network Partners may also award KP Joules to incentivize desired behavior like achieving a training objective, enrolling into a preferred resource and for securing a career.
How do you earn KP Joules?
There are a variety of ways to earn KP Joules on the platform:
Attend School or Training
Participate in Approved Activities
Volunteer in Your Community
Contribute to KP Community
Awards and Certification
Employment & Promotion
KP Joules can be earned by the hour as every individual on the KP Platform has a virtual pay rate that is earned for time-based activities. For example, if your virtual pay rate is 25.37 Joules / Hour and you attend a 3-hour training class—you would earn 25.37 Joules / Hour x 3-Hour = 76.11 Joules. Members of the KP Community may also earn KP Joules by accomplishing specific milestones as defined by their sponsor. For example, if the sponsoring organization has identified the development of a resume as a key milestone, individuals can be awarded KP Joules for accomplishing this goal (I.e., 200 KP Joules or 5 hours x pay rate).
What do I do if I need help with the KP Commerce Platform?
There are two options available to end-users of the KP Commerce platform should they require customer support. The first option is the chat feature at the bottom right of your screen (put image here).
If you are using the system outside of the chat team's hours of operation (Mon – Fri from 8am - 5pm), then please use the ticketing function that you will find by selecting support on your menu bar.
How do I track the KP Joules I've earned and those I spent?
All participants in KP's programs or services have an electronic wallet where all transactions, both debits and credits, are documented and a running tally of your virtual position is maintained.
What are the community guidelines for using the Hub?
KP wants everyone to feel welcomed and so asks that a few simple common courtesy guidelines be observed: be respectful; do not discriminate; discuss topics as you would face-to-face with another individual in a public setting; use your real identity; and do not further any harmful activity or misinformation. The KP's members make up its community and play a key role in community moderation by reporting content or members who violate its Guidelines, although please note that simply disagreeing with something is not a reason to report it. Create a community where everyone feels welcome!
Who built the Hub?
The KP Commerce Platform is the result of a vision authored by Digital Network Group the Charlottesville Business Innovation Council ("CBIC") had to build on its two decades plus of experience in bringing people and businesses together in Central Virginia. The platform construction was initially funded by a Go Virginia grant and utilized feedback from entrepreneurs and founders as well as CBIC's regional partners, including the Charlottesville Regional Chamber of Commerce, Central Virginia's Small Business Development Center (CV SBDC), and the Central Virginal Partnership for Economic Development, among others. Baltimore's EcoMap Technologies built the platform and was an invaluable partner in CBIC's focus on a user interface to complement EcoMap's considerable expertise in construction of platforms for ecosystems.